Green ICT project
The aim of the Green ICT project is to develop an environmentally friendly demand-based mobility platform (VEDAS) that is accompanied with a smart bus stop. The project solves the problem of transport managers and residents in sparsely populated areas, where the availability of public transport and services is not in line with the needs of the people in the area and is carbon intensive. With the help of the Green ICT project it is possible to further develop the demand-driven transport platform and smart bus stop prototype, making it possible to export both products to Scandinavian markets.
Pirko Konsa
Green ICT project manager
+372 5680 0211
pirko@modernmobility.eu
Mart Suurkask
Smart Bus Stop hardware development
+372 5340 2902
mart.suurkask@bercman.com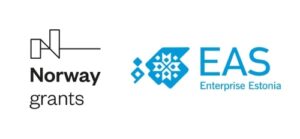 Contact us now to discuss how we can help your city to improve traffic safety and wellbeing of your citizens Contact Us
Cookies pop-up window.