"Norway Grants "Green ICT" programme"
///
"Eesti – Norra koostööprogramm "Green ICT""
01.08.20 – 31.01.23
ENGLISH
An environmentally friendly smart transport solution
The aim of the Green ICT project is to develop an environmentally friendly demand-based mobility platform (VEDAS) that is accompanied with a smart bus stop. The project solves the problem of transport managers and residents in sparsely populated areas, where the availability of public transport and services is not in line with the needs of the people in the area and is carbon intensive. With the help of the Green ICT project it is possible to further develop the demand-driven transport platform and smart bus stop prototype, making it possible to export both products to Scandinavian markets.
ESTONIAN
Keskkonnasäästlik nutika transpordi lahendus
Green ICT projekti eesmärk on arendada keskkonnasõbralik nõudlusel põhinev mobiilsusplatvorm (VEDAS), mis on integreeritud nutika bussipeatuse võrgustiku. Projekt lahendab transpordikorraldajate ja elanike probleemi hõredalt asustatud piirkondades, kus ühistranspordi ja teenuste kättesaadavus ei ole kooskõlas piirkonna elanike vajadustega ja on süsinikuheitlik. Green ICT projekti abil on võimalik edasi arendada nõudlusest lähtuv transpordiplatvorm ja nutika bussipeatuse prototüüp, võimaldades eksportida mõlemat toodet Skandinaavia turgudele.
—————————————————————————————-
PROJECT MILESTONES / PROJEKTI VERSTAPOSTID
ENG: On July 19 2021, the VEDAS software information day and the launch of the first pilot took place in Kuressaare, Saaremaa, within the framework of the GREEN ICT project. The VEDAS software can be used to receive orders and distribute tasks to drivers via the dispatcher.
EST: 19.07.21 toimus GREEN ICT projekti raames Saaremaal Kuressaares VEDAS tarkvara infopäev ja esimese piloodi käivitamine. VEDAS tarkvara annab kasutada tellimuste vastuvõtmiseks ja ülesannete jaotamiseks autojuhtidele läbi dispetšeri vahenduse.
ENG: On 01.11.2021, the demand-based transport seminar "How to help sparsely populated communities to move" was organized by the Tallinn Center of the Stockholm Environmental Institute and Modern Mobility . The company's CEO, Pirko Konsa, conducted a demo of the VEDAS software developed as part of Green ICT and a demonstration of how a demand-based transport solution is implemented.
>You can watch the whole seminar day here
EST: 01.11.2021, toimus Stockholmi Keskkonnainstituudi Tallinna Keskuse ja Modern Mobility korraldatav nõudepõhise transpordi seminar "Kuidas hajaasustuses kogukonnad liikuma aidata?" Ettevõtte tegevjuht Pirko Konsa viis läbi Green ICT raames väljaarendatud VEDAS tarkvara demo ja tutvustuse, kuidas toimub nõudepõhine transpordilahendus.
>Vaata seminaripäeva järele siit
ENG: On 30.09.2022, the Estonian Transport Administration held the conference "Where are you going, Estonian public transport?" Awards of Estonian public transport 2022″. During the conference, Tanel Talve, co-founder of Modern Mobility, conducted a presentation of VEDAS results, which can be viewed below. At the same time, Modern Mobility received the Estonian Public Transport deed 2022 title from the Estonian Transport Administration – Conducting Saaremaa and Tartumaa for demand-based transport pilot projects.
>The entire day of the conference and the presentation of awards can be watched here
EST: 30.09.2022 toimus Transpordiameti poolt konverents "Kuhu liigud, Eesti ühistransport? Eesti ühistranspordi tunnustused 2022". Konverentsi raames viis Modern Mobility kaasasutaja Tanel Talve läbi VEDAS tulemuste tutvustuse mis on järelvaadatav allpool. Ühtlasi pälvis Modern Mobility Eesti Ühistranspordi tegu 2022 tiitli – Saaremaa ja Tartumaa nõudepõhise transpordi pilootprojektide läbiviimise eest.
>Vaata konverentsipäeva ja auhindade üleandmist järele siit
—————————————————————————————-
MAIN CONTACTS / PEAMISED KONTAKID
Lead partner/ Juhtpartner
Pirko Konsa
Green ICT project manager / projektijuht
+372 5680 0211
pirko@modernmobility.eu
Modern Mobility OÜ
Cooperation partner / Koostööpartner
Mart Suurkask
Smart Bus Stop hardware development 
+372 5340 2902
mart.suurkask@bercman.com
Bercman Technologies AS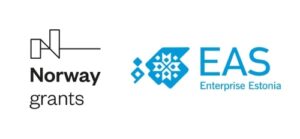 Let us know if we can help you deliver innovative solutions for complex problems Contact Us